Relocating is often considered one of life's most stressful events. If you're in Brisbane and seeking an affordable removalist to lighten the load. To help you make an informed decision, we've compiled a list of critical questions you should ask potential removalists to ensure you receive excellent service the first time around.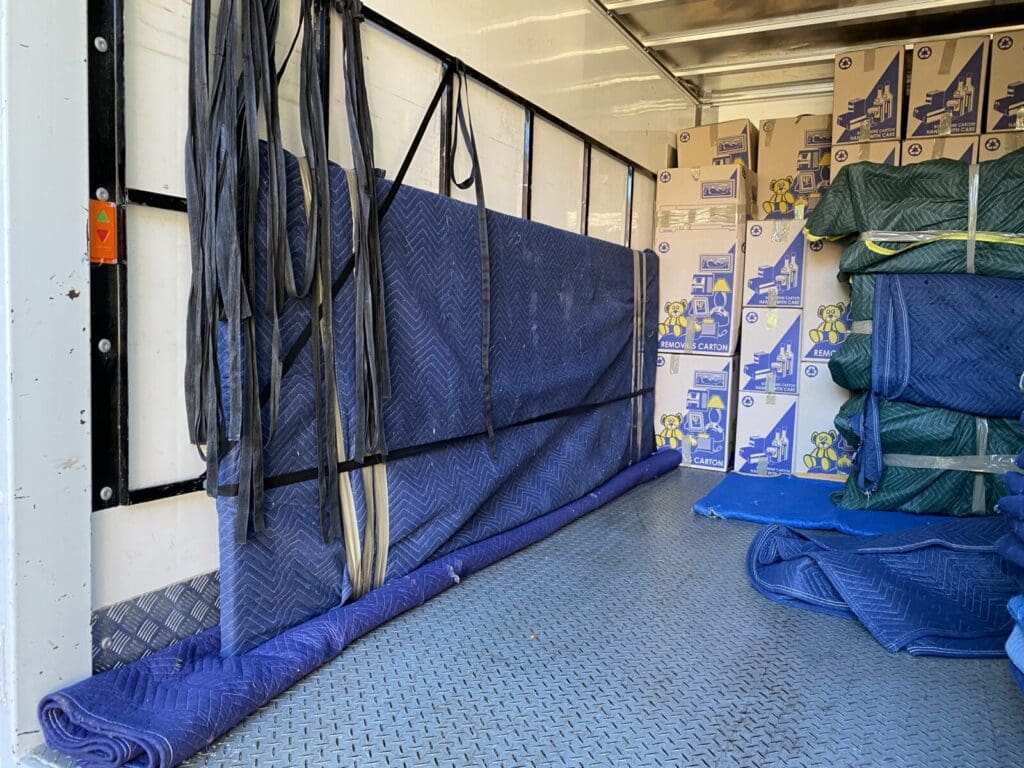 1. What Does Your Quote Include?
While it's tempting to jump at the lowest quote, you should first find out exactly what it covers. Does it include packing and unpacking services, disassembling and reassembling furniture, or transporting special items? Will there be extra charges for weekend moves or moving heavy items? By understanding what you're paying for, you can compare quotes on a like-for-like basis and avoid any unexpected costs.
2. Are You Fully Licensed and Insured?
No matter how cheap the quote, never compromise on this point. A reputable removalist will have the necessary licenses to operate and insurance to cover any damages that may occur during the move. This protects you and your belongings, and provides peace of mind.
3. How Experienced is Your Team?
Experience counts for a lot in the removals business. The more experienced the team, the quicker and more efficient the move. Ask about their experience, particularly with moves similar to yours. An experienced team will also be better equipped to handle any unexpected challenges that may arise.
4. Do You Provide a Written Quote?
A professional removalist should provide a written quote after assessing your moving needs. This quote should outline all services and their corresponding costs. Be wary of companies that only provide verbal quotes; without a written agreement, the price could change without warning.
5. What Packing Materials Do You Use?
If your removalist is also providing packing services, ask about the packing materials they use. Good quality materials will ensure your items are well protected during the move. If a company is cutting costs by using poor quality materials, it could be a sign of substandard service.
6. Can You Provide References?
A reputable removalist should be more than willing to provide references. Speaking with previous clients can give you an idea of what to expect and confirm the quality of service. You can also check online reviews for additional insights.
7. How Do You Handle Damages?
Despite the best efforts, sometimes damages do occur. Knowing how the company handles such situations can save you a lot of stress. Will they repair or replace damaged items? Is there insurance coverage? Understanding their policy beforehand is crucial.
8. How Do You Handle Special Items?
If you have special items such as antiques, valuable artwork, or a piano, make sure the removalist has experience in handling such items. They require special care and expertise to move safely. If the company lacks this expertise, it may be wise to hire a specialist.
9. What's Your Cancellation or Rescheduling Policy?
Sometimes plans change, and you might need to cancel or reschedule your move. Knowing the company's policy in this regard is important. Are there cancellation or rescheduling fees? How much notice is required?
10. How Do You Calculate Your Rates?
Understanding how the company calculates its rates can help you identify any hidden costs. Do they charge by the hour, by the volume of items, or by the distance of the move? Is there a minimum charge? Are there additional charges for stairs, long carries or fuel?
By asking the right questions, you can secure a moving service that is high quality, reliable, and efficient. Remember, your possessions are valuable and deserve to be handled with care. Don't be swayed by low prices alone, always consider the professionalism and reputation of the removalist company. After all, a smooth, stress-free move is worth its weight in gold. Take your time, do your research, and you're sure to find a moving service that fits your budget and exceeds your expectations. Happy moving!